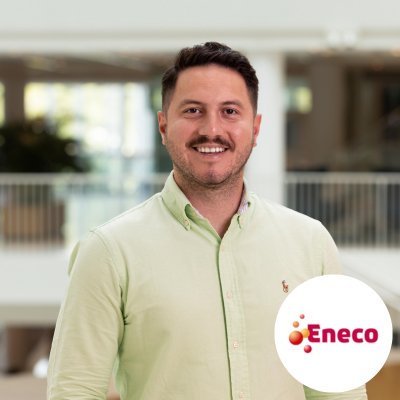 Mert Tekeli
Wind Turbine Rotor Blade Expert - Blade Structural Engineer, Eneco
---
As a wind turbine rotor blade specialist at Eneco, Mert Tekeli is responsible for the blade integrity management of the wind energy assets in the Netherlands and the UK. His background in mechanical engineering began with a career as a design engineer in the defense industry.
In 2018, he joined a blade manufacturing company, where he gained hands-on experience in blade production, inspections, repairs, and RCA studies. With a deep understanding of risk management and a good level of experience in on-site operations for wind turbine rotor blades, he joined Eneco Blade Centre to serve as a subject matter expert.
His ultimate objective is to contribute to the advancement of wind energy technology, furthering his sustainable energy goals for a greener future.